Relocatable Equipment Buildings (REB)
RSP can supply partial or fully assembled Relocatable Equipment Buildings (REBs) anywhere in the UK. We design and manufacture rail REB's to BR1615D specification and/or to the customers' bespoke requirements.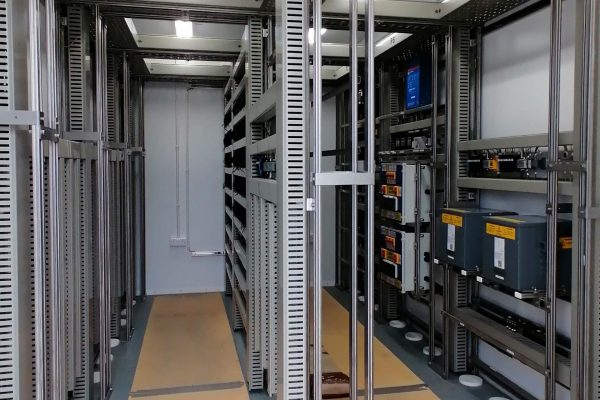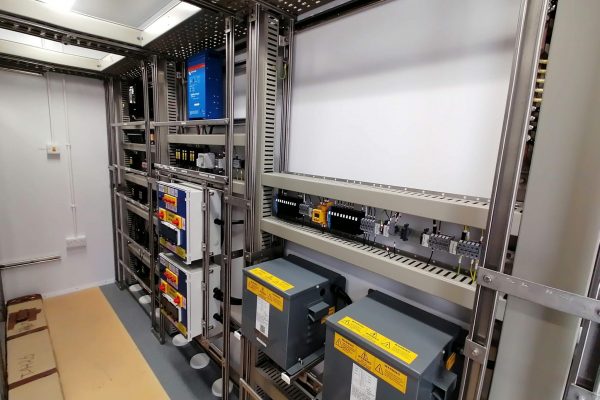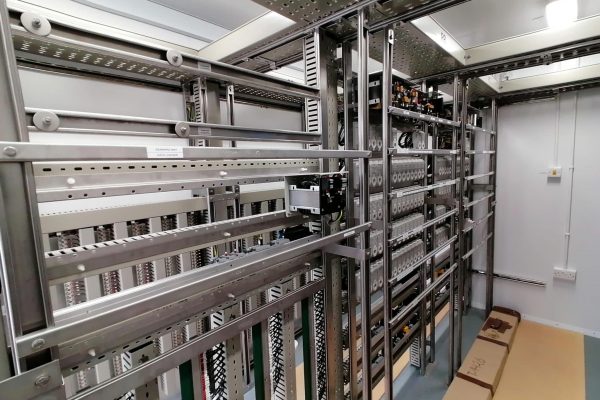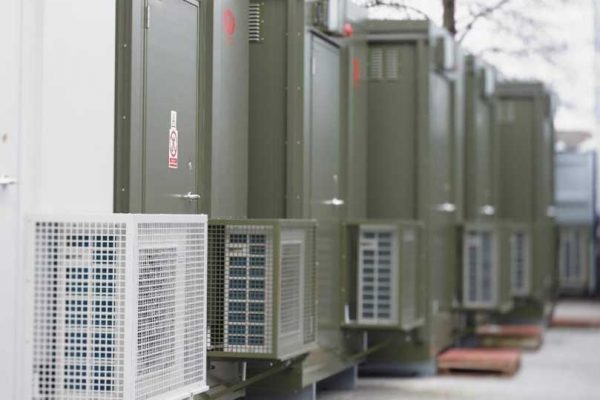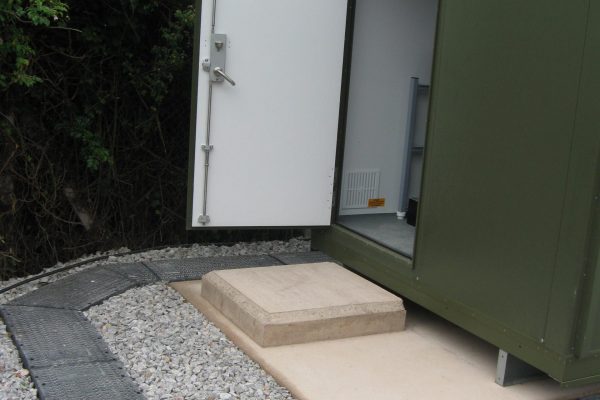 Our innovative design solutions and highly flexible manufacturing approach can be tailored to customers specific requirements. Our experienced in-house team can design, build, and undertake factory 3A testing to provide a cost effective, complete solution for your REB project.
What is a Relocatable Equipment Building (Rail REB)?
Relocatable Equipment Buildings (REBs) are moveable/relocatable, in that they are manufactured at our workshop, then delivered to site. The railway REB is designed to house railway signalling & interlocking equipment, electrification & plant power systems, switchgear and uninterruptible power supplies trackside.
Our Range of Relocatable Equipment Buildings
RSP's innovative range of REB solutions for the rail industry are based on Network Rail's standard Type 1-9 sizing, which utilises BRSM440 Equipment Racking bar work to mount the internal equipment. Where possible the REBs domestic equipment is standardised to ensure continuity throughout a project.
Rail Signalling and Power has worked with numerous clients to provide rail REB combination buildings that utilise the building to house both Principal Supply Points PSPs and signalling equipment, saving both time and space compared to the conventional method of having two separate enclosures.
Reduced costs and lead time on your REB Project
All rail signalling equipment and power cabling can be fitted at our manufacturing site in Saltash Cornwall by our experienced in-house team and tested before being delivered to site, which can reduce installation time trackside.
delivery of a Relocatable Equipment Building
Having completed many deliveries of these large rail REBs, RSP are experienced in organising the pickup, haulage, delivery and necessary cranage into position on site.
What colours are REBs available in?
REBs are available in a range of BS/RAL colours including standard olive green and goosewing grey railway options. Bespoke colours are available on request.
Relocation Equipment Building Design
RSP's in-house team of IRSE licensed designers can create bespoke 3D designs. From concept and principle designs through to AFC manufacturing wiring diagrams.
Our design team will ensure both BR1615 D and any client issued specifications are adhered to throughout the design process, from initial building design and layout through to the placement and connection of each individual product housed within it.
In-house Manufacturing and Testing of REBs
Our experienced manufacturing and test staff have a wealth of knowledge in this field and hold IRSE licences appropriate to their role. Our standardised layout 'first fit' philosophy can lead to a shortened delivery program and cost savings.
All REBs can be supplied fully 3A and/or BS EN 61439 tested in the factory, where we can provide the option of accommodating Client factory functional acceptance testing.
REB Key Product Benefits
Built to your own design or allow RSP to produce detailed design using our unique RSP standardised approach to provide; greater consistency, improved lead times and cost savings
Available in a range of RAL colours including standard Olive Green and Goosewing Grey railway options
Configured to suit relay and computer based interlocking equipment or to deliver a full Digital Railway ready solution
All REBs can be supplied full 3A and / or BS EN61439 tested in the factory and we can provide the option of accommodating Factory Functional testing
Full range of options available including:

additional internal walls
removable side walls
floor reinforcement
bespoke lighting arrangements
forced air ventilation or air conditioning as required
intruder and fire alarms
Why Choose RSP?
We are unique in being able to provide a full turnkey solution to meet any requirements. Our designers can create bespoke 3D models and designs for the building and mechanical fitments whilst also being IRSE licenced and able to complete full Signalling and E&P detailed wiring designs. Our Supply team can help source all materials required for the build and work with our installation team to create the most efficient build programme. Our highly experienced installation team can complete both Signalling and E&P works and work closely with our design team to ensure we always provide the best solutions. All our REBs can be fully 3A tested before leaving the factory and we our delivery partners can complete site surveys, produce lifting plans, and ensure timely delivery anywhere in the UK.
Product Support
With a minimum life expectancy of 35 years, each of our products come with the reassurance that an experienced technical team is on hand for support.
Find out how we can improve your lead times and cost savings!