SE-SK MIL Plug Couplers, Wired Plugs & Receptacles
RSP offer a full range of Network Rail Product Accepted pre-wired circular plugs, fully assembled plugs, receptacles 'Plug Couplers' or 'Plug & play applications'.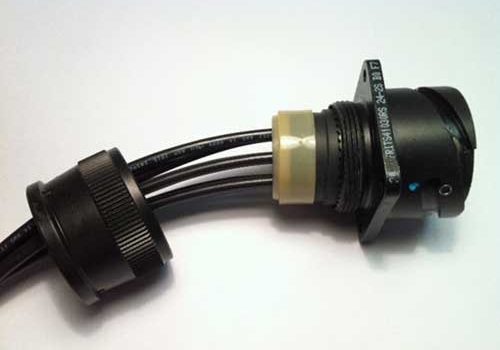 SE-SK MIL Plug Couplers, Wired Plugs & Receptacles Range
We supply Mil Spec Circular Connectors, SE-SK MIL plug couplers as part of an integrated solution within a wider product supply or to supply as individual components for one-off installations or maintenance spares. All plug couplers conform to military specification MIL-DTL-5015.
RSP's product approval covers the full range of panel-mounted Network Rail plugs and receptacles, see 07054 Full Certificate Wired Receptacles Mod7 – Issue 1 and 07057 Full Certificate Wired Receptacles SSL Mod Sig-Issue 1 for full technical documentation.
SE-SK plug couplers benefit the rail industry by;
plug couplers can reduce installation time
improved reliability
project safety
RSP can integrate plug coupler solutions into any rail signalling or power design, specifying the correct coupler type and orientation to ensure touch potential safety. For full PADS certifications and technical download chart can be viewed at the bottom
In-house Manufacture and Testing
RSP has a number of staff members who have been trained to WHMA-A-620 to ensure our coupler builds meet the highest of standards. Each coupler is individually tested to a NWR approved test plan.
The 'plug and play' innovation comes with many benefits. By reducing the time taken to install on site, fewer man hours are spent in this highly hazardous environment. Most importantly this reduces the risk of incident but also offers a substantial cost saving as the factory environment, where these man hours move to, offers a far more efficient and cheaper alternative.
For maintenance changeover or cable replacement, huge reduction in time and cost can be achieved.  
Product Support
All products come with a standard 12-month warranty with an option to extend if required and a minimum 40-year life expectancy. RSP has an experienced team on hand to provide ongoing support pre, during and after-sales.