Signalling Equipment Racks
RSP are experienced in providing rail signalling equipment racks for Network Rail and London Underground sites.  We are experts in providing Signalling Framework Racks for installation in existing buildings of any shape and size, whether free-standing, floor or wall-mounted racks.  We provide support at every stage of the development from the initial site surveys all the way through to on-site installation assistance.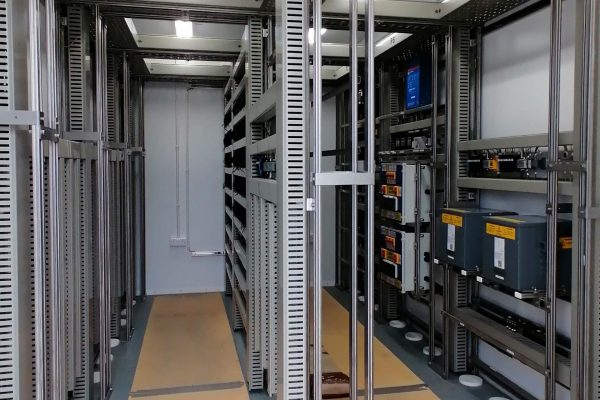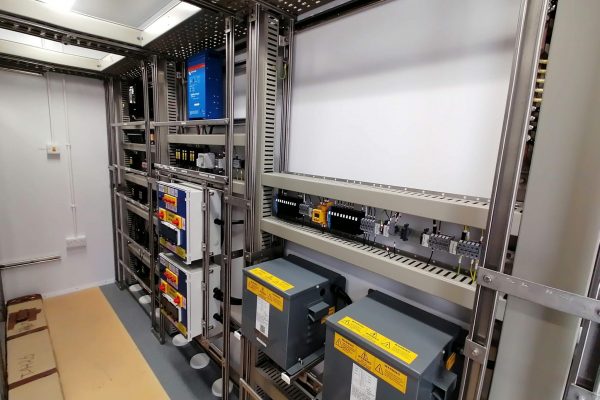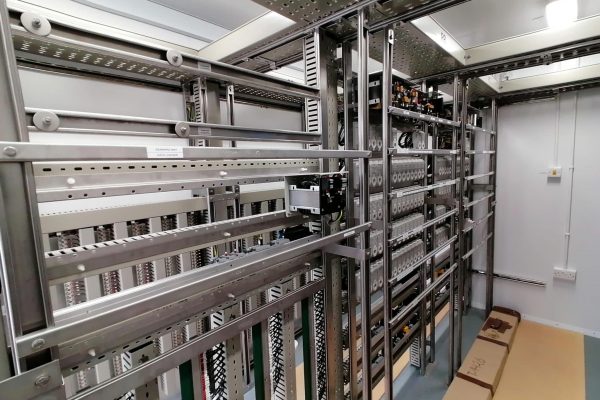 Our Network Rail approved Signalling Equipment Racks/Signalling Framework Racks  are designed to fit the available space and can hold a wide array of rail signalling and power equipment. By using BRS-SM 440 bar work the configuration possibilities of these rail equipment racks are endless, ensuring every project's requirements can be met and exceeded.
Rail Signalling and Power can supply network rail approved equipment racks which are compliant to LUL, DLR and Network Rail Standards. The use of zero halogen, low smoke equipment allows our rack to be installed in tunnel and underground environments if required.
Bespoke Equipment Rack Design 
Our experienced IRSE licenced designers can create full bespoke 3d concept designs, with detailed wiring designs for each individual installation. All produced in-line with the Network Rail's signalling design handbook. These designs will be produced from the client issued schematics and are individual to each contract.
RSP can provide 3d modelling designs to ensure each unique sized rack will fit within confined or difficult spaces, such as existing signal boxes. Site surveys can be undertaken to ensure the accuracy of all models.  Using our unique RSP standardised approach to provide; greater consistency, improved lead times and cost savings.
In-house Manufacture and Testing
All our rail equipment racks are constructed at our manufacturing facilities in Saltash Cornwall by our experienced in-house IRSE licenced team.  The team carry out full 3c testing of every location case installation.
REB Innovation
Using state of the art 3d modelling software ensures the equipment rack sizing suits the final installation.  Manufacturing the equipment racks in our Saltash factory gives substantial and cost savings, against the traditional method of building in situ.
These savings can be passed onto our customers. RSP only work with trusted suppliers, allowing us to offer bespoke bar work, so non-standard equipment can be safely mounted within the signalling equipment racks.  
Key Product Benefits
Built to your own design requirements, or;

RSP's designers can create full bespoke 3d concept designs, with detailed wiring designs, giving; greater consistency, improved lead times and cost savings

We can supply single racks or multiple plug coupled or free wired racks to suit

Configured for relay and computer-based interlocking equipment or power and telecoms applications

Experience working with Network Rail and London underground sites

Expertise of overcoming the challenges of tight spaces, restricted access, listed structures and many other site issues

All racks can be supplied with full 3A and or BS EN61439 testing in the factory

Provide the option of Factory Functional testing
Product Support 
All products come with a standard 12-month warranty with an option to extend if required and a minimum 35-year life expectancy. RSP has an experienced team on hand to provide ongoing support pre, during and after-sales.
Contact RSP to find out how we can provide your business with a cost-effective solution for your signalling Equipment Rack requirements.