Rail Signalling & Power
Product Catalogue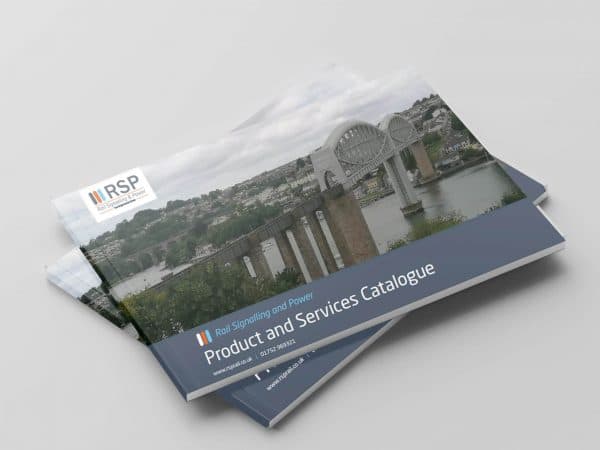 Our railway product catalogue contains thousands of PADs approved rail products, from rail signalling products to rail power products and rail products built in-house by RSP's highly skilled team.
You can view the interactive rail product catalogue below or download the PDF version of the Rail Signalling and Power Product Catalogue. If you would like further information about any of the products or want to request a quote please contact us.
Rail Product Catalogue
Rail Signalling and Power design and manufacture an extensive range of railway products, using diverse techniques from our team of highly skilled IRSE licensed signalling and mechanical engineers.
Rail Signalling & Power are specialist in Rail Cat numbers and PADS approved rail products, with a wealth of knowledge and experience on both Mainline and Mass Transit rail solutions, internationaly within UK markets.
Download our rail products catalogue for information on our rail signalling products and rail power products.